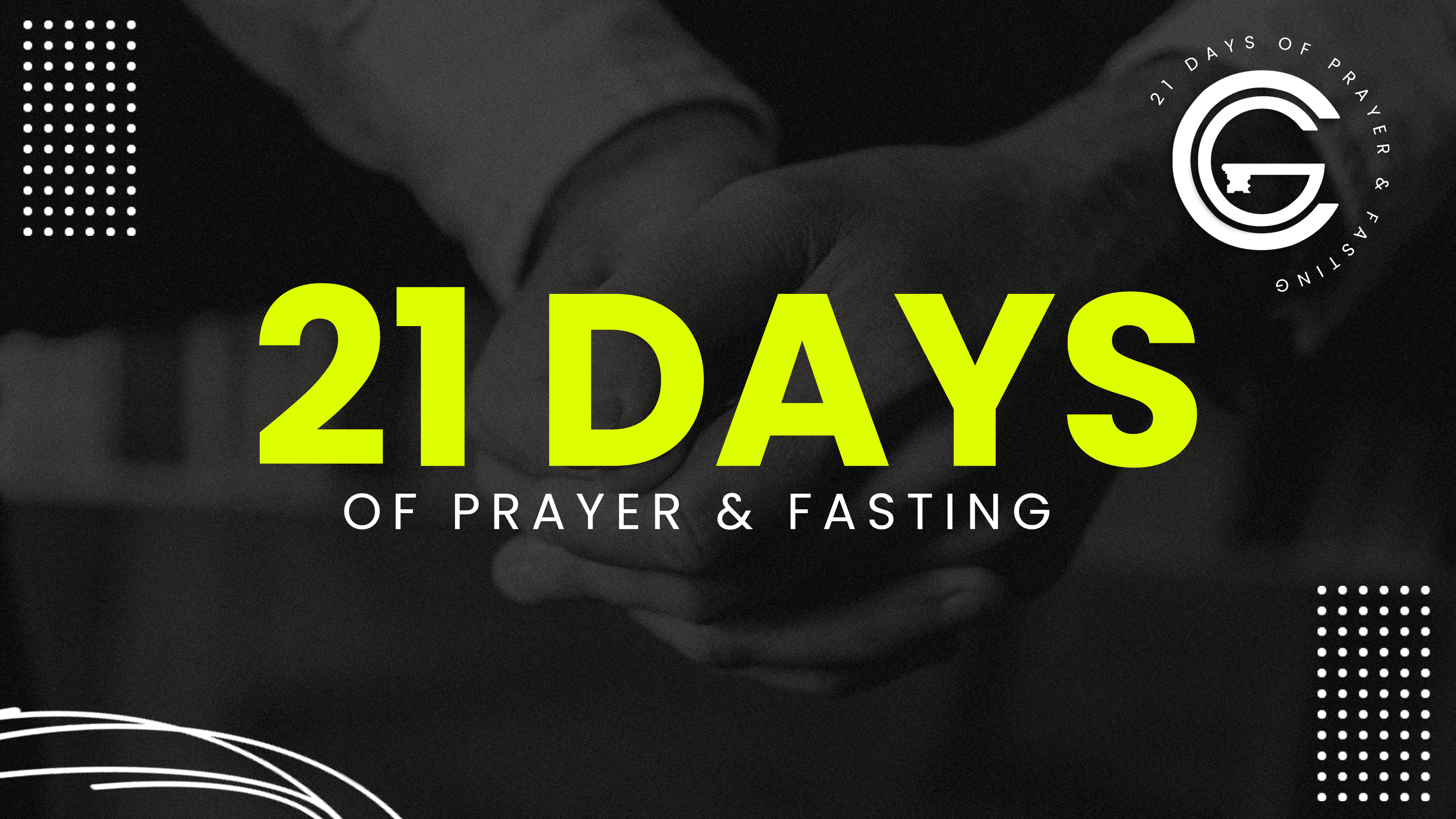 LEt us know you're participating!
Register today so we can encourage you, pray with you and celebrate with you!
WHAT IS FASTING?
A Biblical fast is primarily abstaining from food for the benefit of spiritual purposes. In this way, biblical fasting is different from other types of fasting. We like the way Tony Evans explains fasting as "the deliberate abstinence from physical gratification for a greater spiritual goal. It is a denial of the flesh to gain the spirit."
WHY A CORPORATE FAST?
"If my people who are called by my name humble themselves, and pray and seek my face and turn from their wicked ways, then I will hear from heaven and will forgive their sin and heal their land." 2 Chronicles 7:14
We are in a season of growth at Citygate and we believe it is important to seek God's face together. Throughout Scripture, we see God's people practice fasting not only privately, but also corporately. This will be a corporate fast, meaning for a specific period of time set by our pastors, we will humble ourselves before God and present our requests to Him as one church family. A corporate fast is unifying, transforming, and is rewarded by the Father. We can expect God to move in response to our authentic humility.
Here is our corporate prayer focus:
Yourself.

Fasting will reveal your spiritual health in relationship with God.

We are asking God to expose our sin and lead us into righteousness.

Acts 3:19 Therefore repent and return, so that your sins may be wiped away, in order that times of refreshing may come from the presence of the Lord…"
Our church family.

We want to make Jesus famous.

We are asking God to make to make us fully devoted followers of Jesus who are changed by Him and glorify Him with our whole being. 2 Cor. 3:18 "And we all, with unveiled face, beholding the glory of the Lord, are being transformed into the same image from one degree of glory to another."
The global Church - We are asking God to revive His church in America and around the world, that she might be fully alive.

Pray that prodigals would return and the church would be strong and multiplying in every corner of the world. Psalm 85:6 "Will you not revive us again, that your people may rejoice in you?"
The World - We are asking God for a great spiritual awakening.

Pray for the salvation for your friends, family, co-workers, neighbors. Isaiah 45:22 "Let all the world look to me for salvation! For I am God; there is no other."
HOW DO I PARTICIPATE?
Choose to give up something that will be a sacrifice; offering God something that costs you. During the time that you would be eating that meal or engaging in that activity, instead take that time to pray. We will have opportunities during the 21 days for us to come together in the Sanctuary for prayer and worship. We will also have opportunities for you to engage digitally if you cannot get here in person.
PRAY FIRST
Pray about the best fast for you; there are many kinds of fasts
Consult with your physician if you have health issues, we want everyone to be safe
If fasting food is not an option, we would encourage everyone to remove all distractions and comforts and replace that time with a rigorous prayer schedule
Giving up something that will be a sacrifice. Offering God something that cost you.
No judgement: We desire to walk with you through this journey. If you fail, pick up and start again. God did not start you on this journey to condemn you but to call you into greater intimacy with Him!
Make a Prayer List – Write down prayers needs and with faith believe that God is listening and honors your commitment to see His will be done.
Prayer Journal – Journal your feelings, your hardships, and what you hear God saying to you during the 21 Days of Prayer & Fasting.
PRAYER GATHERING TIMES
(All prayer gatherings will be live streamed and available to watch)
May 1st | 6:30PM
Opening Worship and Prayer Night
May 3rd | 6:30PM
Corporate Prayer Night
May 4th | 9AM – 2PM
National Day of Prayer - Sanctuary open for personal prayer time
May 10th | 6:30PM
Halfway Worship and Prayer Night
May 17th | 6:30PM
Corporate Prayer Night
May 21st
Sunday Morning Celebration in all services
RESOURCES:
(Click each resource title to follow the link)
Digital Resources:
Printed Resources: