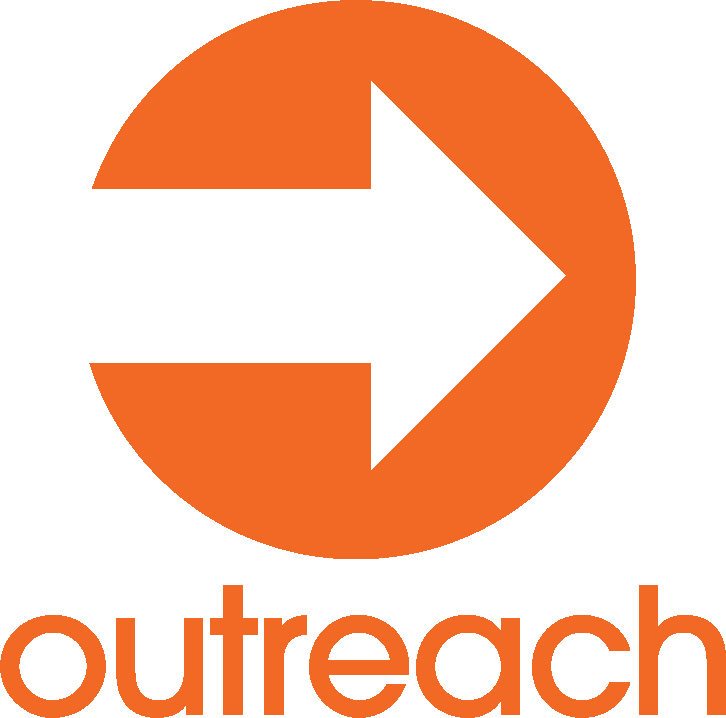 OUTREACH THROUGH
LOVE GOD, LOVE PEOPLE, SERVE OTHERS
Citygate Outreach Ministries exists to make Jesus famous. We believed we are Co-Missioned; to rescue the hurting, raise disciples, and release world changers. Often, this means being intentional and taking the Gospel message, discipleship, and servanthood outside the walls of the church. Citygate Ministries is strategically placed in the heart of downtown Fort Myers and are on mission to take the Gospel message and love of God to every single person within our five-mile radius. From the richest to the poorest neighborhoods, from the courthouse to the bus station, from the penthouse to the projects, we want every person to have the opportunity to be radically transformed by the power of the Gospel and YOU can be a part of this incredible opportunity. We are praying for you and cannot wait to see how God desires to use you to serve in Outreach for His Kingdom purpose!
COMMUNITY OUTREACH/EVENTS
We offer a variety of community and neighborhood outreach opportunity each month. Our purpose is to build relationships with our neighbors by ministering to them in diverse ways. Our hope is to bring transformation by the power of the Gospel of Jesus to the young, the old, and everyone in between.
Community Outreach Opportunities Include:
Prayer at the Courthouse: In partnership with Courtside Ministries, we take a team from Citygate to pray with those who find themselves at the courthouse for any reason. We provide free Bibles/study materials (in English and Spanish) and invite those looking for a church to come to Citygate.
The mission of Courthouse Ministries says: Courtside Ministries mission is to enable people working in or going in and out of courthouses to experience the love, grace, and power of Jesus Christ by inviting His presence through prayer. We desire to see people encouraged through hope, strengthened through prayer, guided by the Bible, helped by the community, reconciled to each other, and forgiven through Christ.
We need Spanish speaking volunteers to provide the same level of Gospel focused ministry service to our Spanish speaking community.
Neighborhood Outreach: This includes sharing the Gospel, prayer walks with the hotdog cart, family events, BBQ's, sidewalk VBS, Turkey Drives, Movie Under the Stars and much more!
Elementary/High School: Tutoring & Packing Food Backpacks for Kids, unique events, teacher/staff support
To sign up to volunteer, please click below: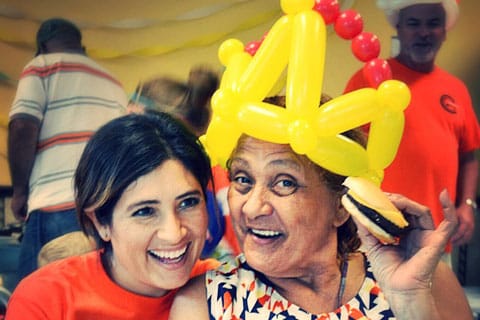 ROYAL PALM TOWERS
Royal Palm Towers is a low-income public housing community in downtown Fort Myers for senior adults ages 55 and over. Citygate has been building relationships and sharing the love of Jesus with the community at Royal Palm Towers since 2015 and we are excited to announce our Senior Pals partnership that we launched in February of 2022. Like Citygate, Royal Palm Towers is full of diversity, and we need Spanish speaking volunteers to support and share the love of Jesus with our Spanish speaking community.
Here are just a few of the ways that you can get involved with this outreach ministry:
Praying with the residents, companionship/visitation, sending cards/notes, being a part of bi-monthly Bible study with residents, participate in blessing bags giveaways and unique events and helping with transportation to medical appointments.
If you are interested in reaching out to our friends at Royal Palm Towers, stay tuned as we get ready.
BUS MINISTRY
The Bus Ministry at Citygate is another form of Outreach to our community within a 5-mile radius of our church. The purpose is to provide children and adults with a consistent and dependable opportunity to attend, learn, grow, and serve within the Citygate Church Body.
The Bus Ministry is more than just transportation, it one of the "vehicles" that we use for the community to draw near to the Word of God.
We are looking for volunteers willing to drive the church van, providing transportation for our neighbors at least one time per month.
If you are interested in this outreach opportunity, please stay tuned.